Juicy Work awakens readers to the possibility of bringing all their energy, passion and experience into finding their own Juicy Work.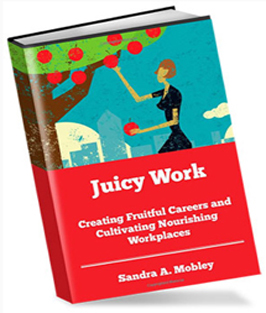 When you hear something described as "juicy," you probably think of a luscious piece of fruit: bite into it and it rewards all your senses as it refreshes your spirit and nourishes your body. Juicy work is exactly that. It is work that fulfills and sustains you. It draws on all your strengths and expands abilities you may not even have been aware of having. It is work that makes a difference to you and, at its juiciest, a difference to the world.
The purpose of this book is to awaken the reader to the possibility of bringing all of their energy, passion, knowledge, and experience into their career and finding their own juicy work. To attain it, they must recognize what's getting in their way and then, through dialogue and exploration, begin to embody new behaviors, unlock inner wisdom and creativity, and shape their plan for a rich work life. Some books focus on one element of job fit, having the right skill set. There are books to tell you how to 'play the corporate game.' The author believes in being authentic and using your head, heart and spirit in your job search. The process of approaching job fit from skills, passion and the right environment may not be unique, but the process and tools to get there offer something the author's clients find compelling.
About the Author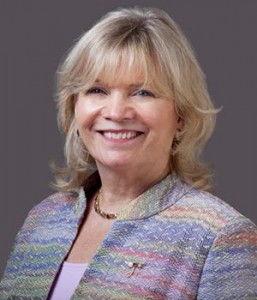 Sandy Mobley is gifted at supporting leaders in cultivating fulfilling careers and building nourishing workplaces. A master certified coach and master somatic coach, she is sought after by managers and executives interested in improving their leadership and leadership presence. With an MBA from Harvard and a master's degree in mathematics and computer science, she understands the unique challenges leaders face in the business world. Sandy has been working with leaders in Fortune 50 organizations, associations, and government for over twenty years. She is a recognized leader in individual and team coaching, organization development and training. You can buy the book at Amazon.com.
The Learning Advantage, LLC, is engaged in helping people find meaningful work and create workplaces that are nourishing for themselves and others.  We guide our clients in finding work that matters to them through assessments that define interests, skills, and developmental areas.  Once the skills and interests are clarified, we identify positions and companies where these skills are needed.  Then we prepare people for job hunting with polished resumes, interview skills, and compelling ways to differentiate themselves from other candidates.  With an extraordinarily high success rate, we feel confident that we have to tools and experience to help people find their 'juicy work.'
Working collaboratively with our clients, we make 'juicy' work environments through coaching, training, and organizational change processes.  We bring a mindset that work is to be enjoyed with people supporting each other, both internally and with your external clients and customers.
Our staff of coaches, trainers, and organizational consultants are doing our juicy work with you and model what is possible when people do meaningful work in the right environment.