Striving and thriving: We support your growth and change. What changes can bring you more fully alive?
Perspective: Coaching and consulting provide new ways of seeing old situations and offer powerful possibilities for productive change. What future do you want to create?
Leadership: Recognizing and harnessing your unique strengths increases engagement and satisfaction. Are you the leader you want to be?
The Learning Advantage provides customized leadership development including executive and team coaching, training, and organizational development.
More about The Learning Advantage
Juicy Work: Creating Fruitful Careers and Cultivating Nourishing Workplaces
by Sandra A. Mobley. Juicy Work awakens readers to the possibility of bringing all their energy, passion and experience into finding their own Juicy Work. When you hear something described as "juicy," you probably think of a luscious piece of fruit: bite into it and it rewards all your senses as it refreshes your spirit and nourishes your body.  Read More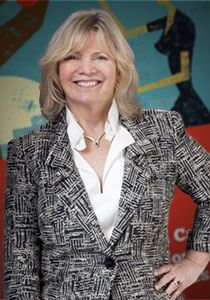 Sandra Mobley, Keynote Speaker
Sandy's clients describe her as empowering and inspiring. As a keynote speaker, she is able to provide practical ideas that help businesses become energized to find their passion and productivity. Sandra's energy and enthusiasm plus solid business acumen provide for compelling presentations that captivate organizations. Read More
Here are some testimonials
This month's Juicy Work feature article
In much of our life our competence is measured by our ability to provide answers. At work, we may feel that asking questions is a sign of weakness or incompetence. But thinking we must have all the answers, whether to save face or to project competence, can have negative results. On the other hand being curious won't kill us or our careers. In fact, asking questions keeps us from making costly mistakes and helps us build trust.
read more
Sign up for our
Juicy Work News

, and get our Juicy Nuggets right in your inbox each month!